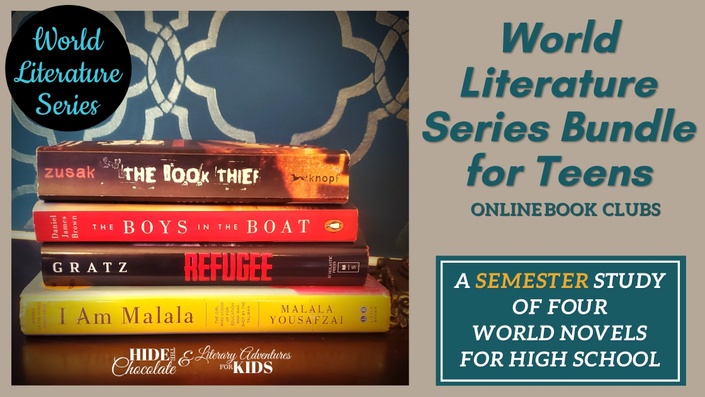 World Literature Series Bundle for Teens ~ A High School Semester Course
Adding adventure to great literature from around the world
Four of our favorite world literature courses!
This bundle is a part of our World Literature Series for Teens that is the equivalent to a year of high school literature. This bundle is the equivalent of one semester of high school literature.
When it comes to homeschooling high school, many parents believe they are alone in teaching their teens.
You feel the pressure of trying to create an environment that encourages learning while also trying to check off all the boxes for a high school diploma.
This is only made worse by seemingly helpful friends and relatives who question your decision to homeschool and if your child will be successful in life because of that decision.
Don't let the idea of teaching high school intimidate you.
We've done all the work for you!
Let us help you teach Language Arts!

This literature course covers all you need for a semester of high school language arts credit. Your student will study literature, literary elements, grammar, and writing.
And the best part?
You don't have to do a thing! It's all done for you!
Don't panic about teaching high school!
Our course provides an entire semester worth of language arts curriculum that teaches all the elements you need for a successful semester. You don't have to do any of the work. It's all done for you.
Don't spend a fortune on an expensive language arts curriculum your teen hates.
So many language arts courses cost hundreds of dollars and at the end of the day, everyone is frustrated and ready to throw the book out the window. Our course is inexpensive and fun. (Plus, you can't really throw an online course through the window.)
Don't fight the battle of trying to teach the classics to your teen.
Seriously, I've been there. The struggle is real. But, you don't have to fight the battle because your teen is going to enjoy this course. Even if World Literature isn't their thing, they will start on a new adventure that will broaden their minds and experiences.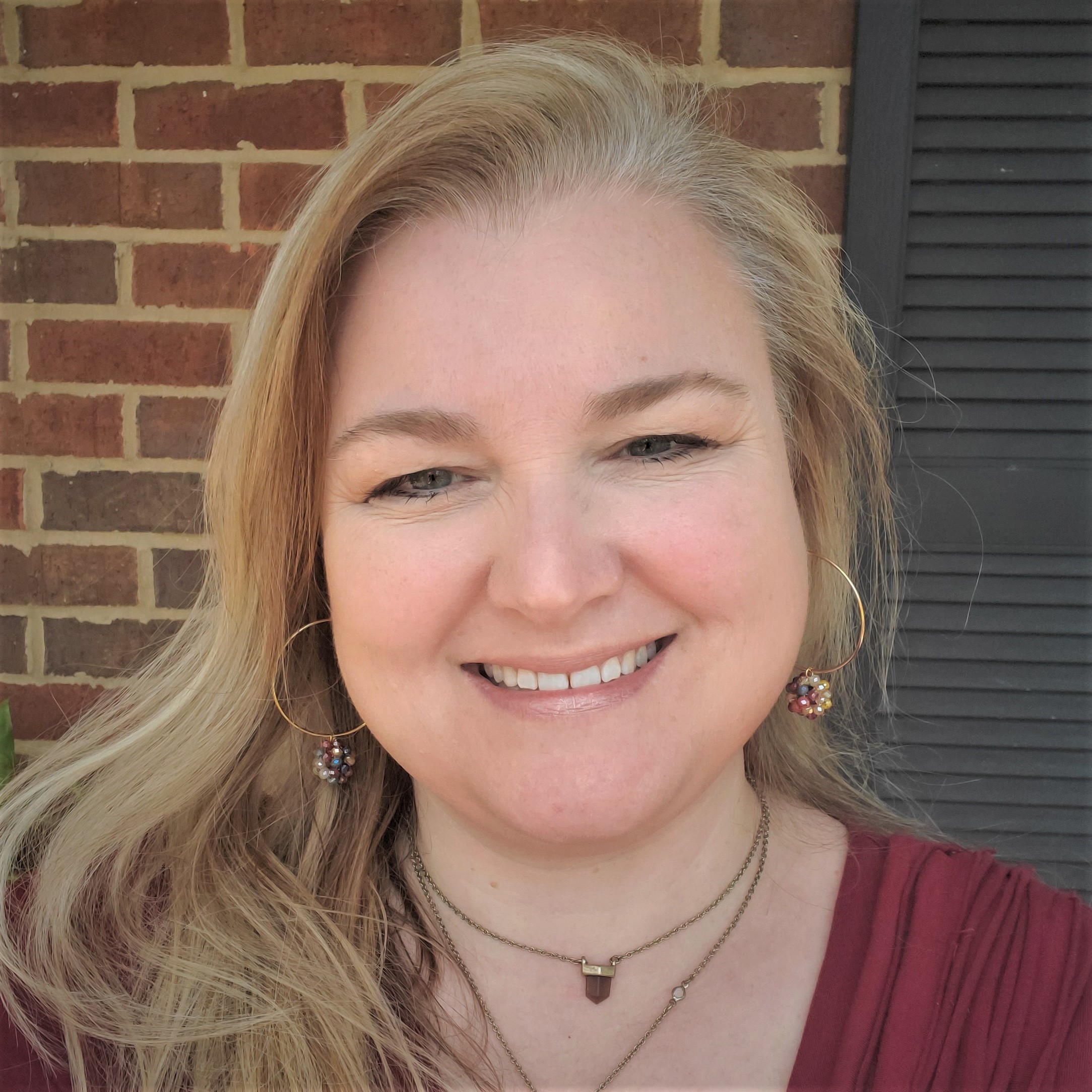 Hi, I'm Dachelle. I'm a former traditional teacher turned homeschool mom and I am the owner of Hide The Chocolate's Literary Adventures for Kids. I want to help you to teach high school literature in a way that is easy for you and fun for your teen.
The Answer to your Language Arts Curriculum Worries:
Our new semester course:
World Literature Series Bundle for Teens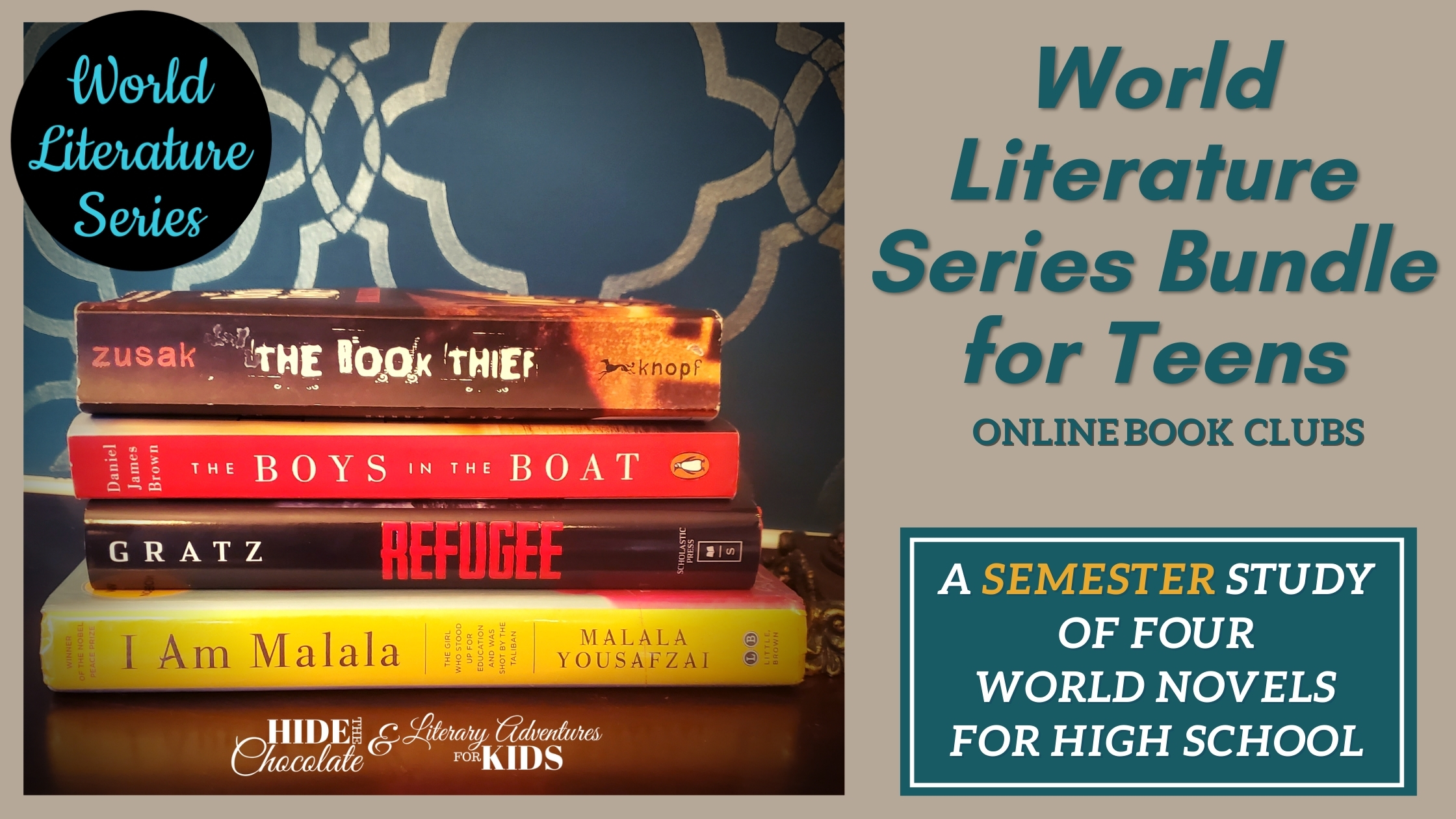 Here's What You Get with this World Literature Series for High School
A Study of FOUR World Literature Novels
A Study of Literary Elements
Lesson Plans for Weekly or Monthly Book Clubs
Writing Instruction of Essays and Fiction Stories
Grammar, Spelling and Vocabulary Instruction
Fun elements like Rabbit Trails and Magic Dust
A Party School to Celebrate Each Book
Grammar Elements
The Sentence
Parts of Speech
Phrases and Clauses
Literary Elements
Propaganda
Personification
Point of View
Author's Purpose
Writing Style
Tone & Diction
Symbolism
Writing Projects
Descriptive Essay
Twisted Story
Personal Essay
Character Analysis
AND, as a special bonus these coordinate well with our world literature series for middle school! Simply use the list below for a unit study for the whole family!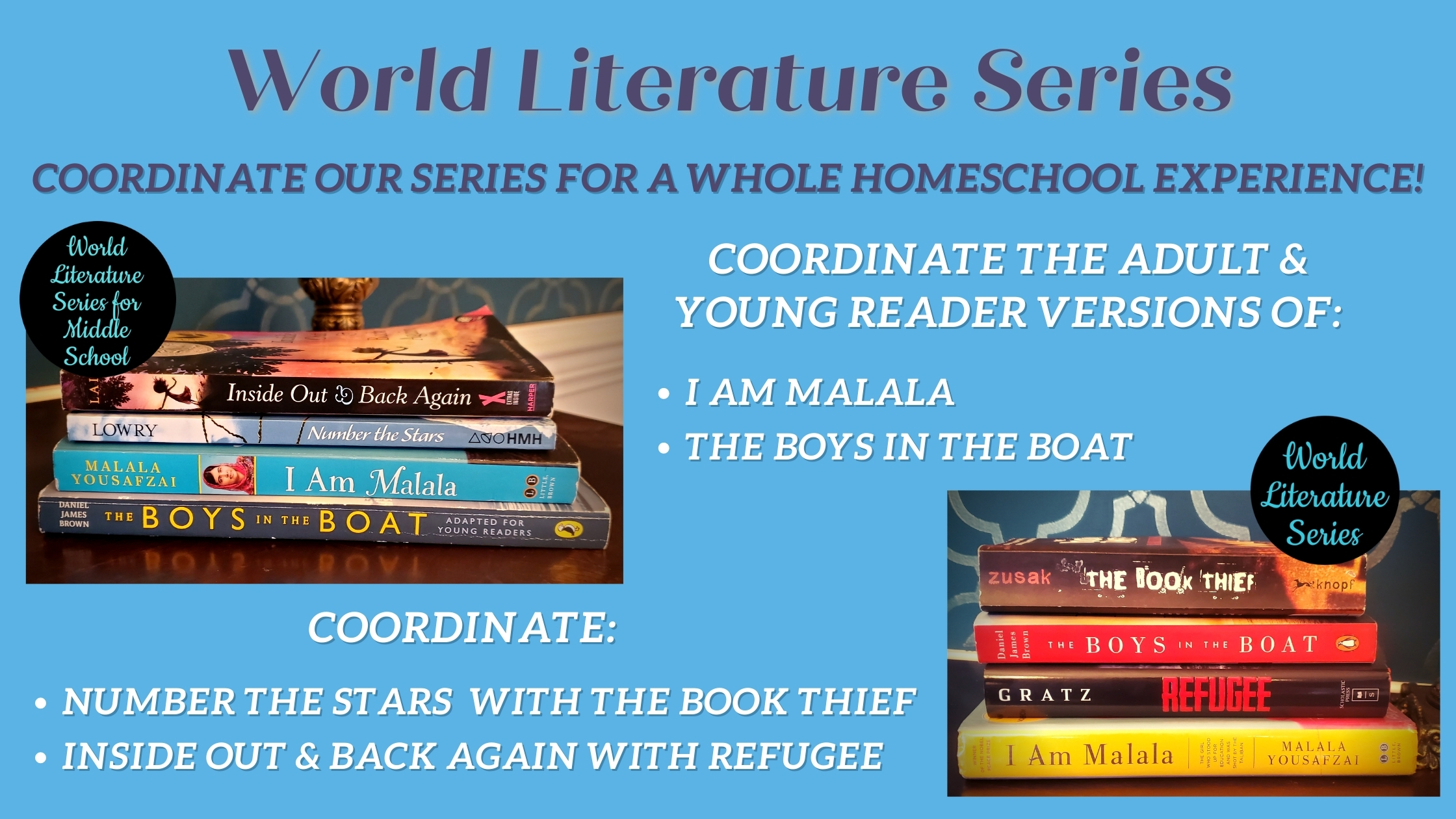 Learn more about our World Literature Series for Middle School Semester Bundle HERE.
What is in an Online Book Club?
Rabbit Trails
We will go on rabbit trails of discovery. We will hop off the traditional roads of literature studies and meander down paths about pop-culture, history, biographies, poetry, music and more. We will take deep dives into some of the subjects touched on in the book and broaden our minds with new adventures.
Magic Dust
We will also bring literature to life by sprinkling a bit of magic dust along the way. These hands-on projects will take us into the book through science, art, games and more. We will touch, see, feel and learn about the book through the activities.
Vocabulary & Grammar
Every Online Book Club for Teens includes the chance to learn spelling and grammar through copywork and dictation. Students will have the opportunity to expand their vocabulary and knowledge of grammar concepts through learning apps and other resources. We will also discuss literary elements found in the book and use our new knowledge for a writing project.
Party Time!!
The pinnacle of the Family Online Book Club experience is the Party School! At the end of each literature study, we will celebrate the book with a party. Invite friends or family over for food and fun! All the ideas for food, decorations, and activities are included.
Take a sneak peek into the course by clicking on one of the courses below and then clicking on the blue Preview button.
Courses Included with Purchase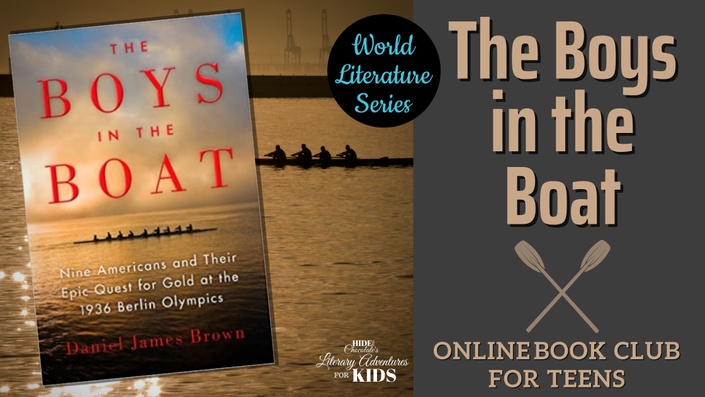 The Boys In The Boat Online Book Club for Teens ~ World Literature Series
Adding adventure to the novel, The Boys In The Boat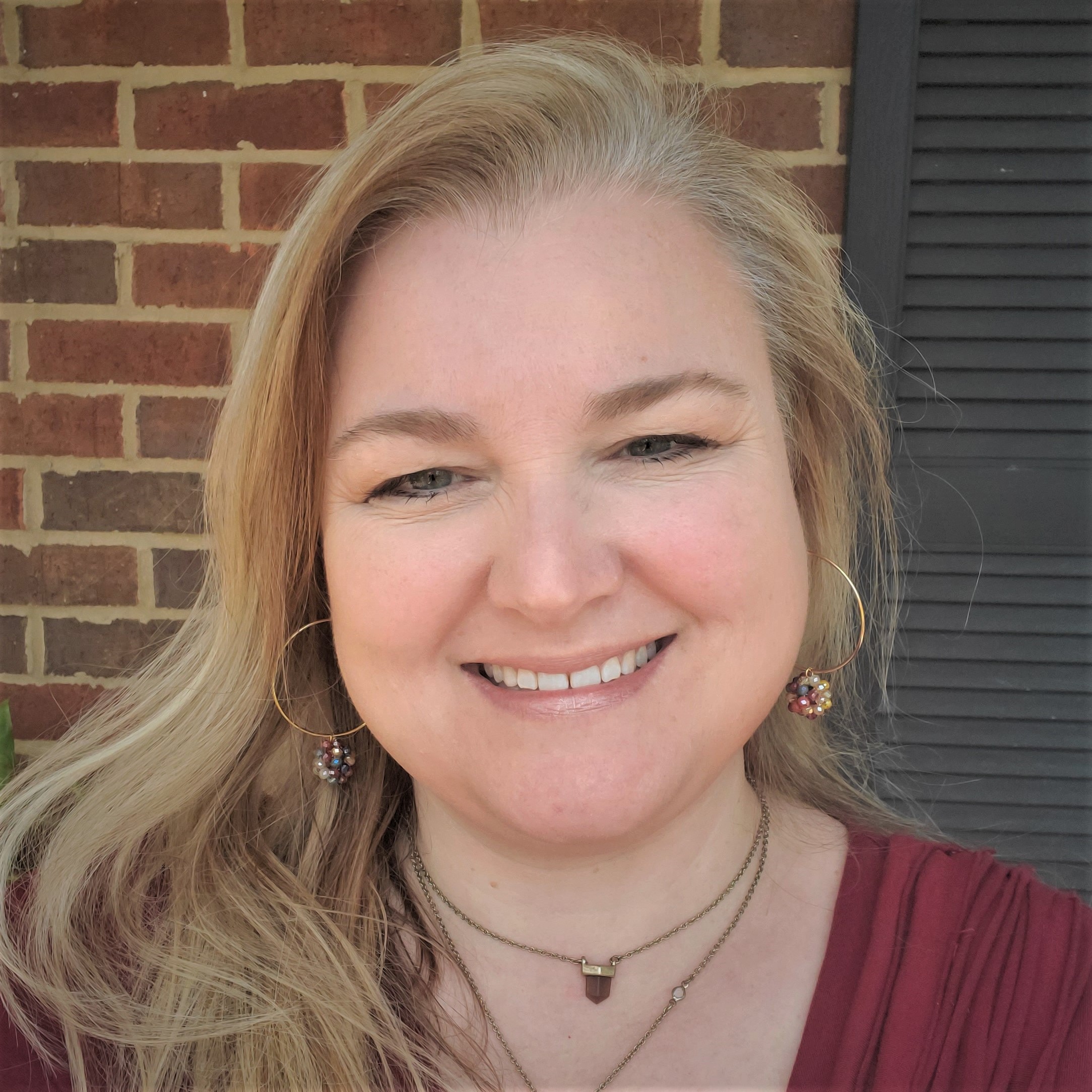 $20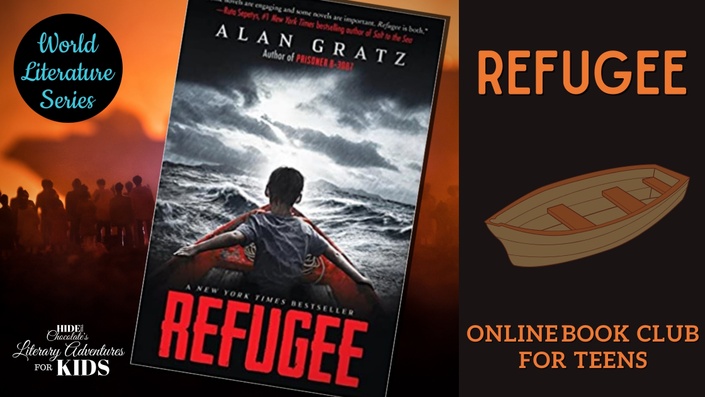 Refugee Online Book Club for Teens ~ World Literature Series
Adding adventure to the novel, Refugee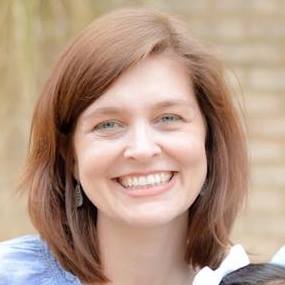 $20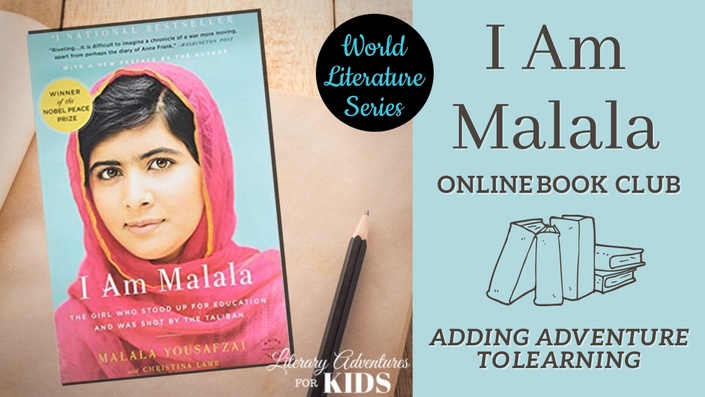 I am Malala Online Book Club for Teens ~ World Literature Series
Adding adventure to the novel, I am Malala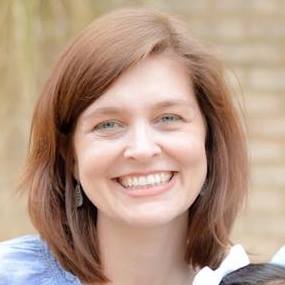 $20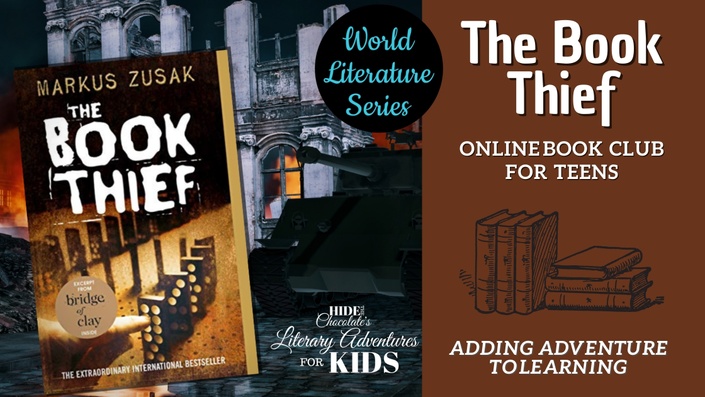 The Book Thief Online Book Club for Teens ~ World Literature Series
Adding adventure to the novel, The Book Thief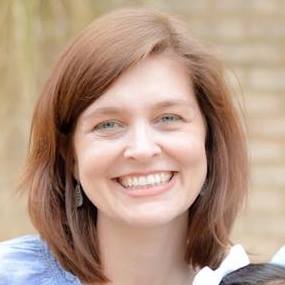 $20
Original Price: $80
Course Curriculum
Introduction
Available in days
days after you enroll
Let's Get Started!
Available in days
days after you enroll
Frequently Asked Questions
What ages of children is the book club series for?
The books have topics and activities that would be appropriate for high school.
What supplies will we need?
You will need the books listed in the Book List section of the course. You may also want a notebook for notes and vocabulary. The project supply lists are provided at the beginning of each course. You may choose which projects you will want to do.
What are the dates of the book club?
This is a self-paced course. There are no starting or ending dates. Feel free to use at your leisure.
How long do I have access to the course?
After enrolling, you have unlimited access to this course for as long as you like - across any and all devices you own for the lifetime of Hide The Chocolate's Literary Adventures for Kids.
How long should this course take?
The book clubs are set up on a lesson-by-lesson basis. It can take as much or as little time as you and your child feel you want to spend. That said, the original design is for a one-year literature study. However, I recommend you choose which projects will be a good fit for your child and not feel obligated to complete all lessons.
Can my child work independently?
Yes, this course is designed for children to complete mostly independently. However, parents should be available to help with projects and grade assignments. I recommend parents review the course before their children begin.
Can this be used for more than one child or as a family course?
Absolutely! We are a homeschooling family, and we encourage all our children to participate in book clubs. Often we will read the book together as a family read-aloud and then work through the rabbit trails and magic dust together.
Can this be used in a co-op setting?
Yes. Please contact me at
[email protected]
for information about school and co-op licensing.
What if I have questions or need help?
What if I am unhappy with the course?
We understand that not every book or course is the perfect fit. Due to the digital nature of this product, we are limited in how long we can offer a refund. If you don't find that the course fits your family, please let us know within 5 days of purchase for a full refund. After that time, we will not be able to offer a full refund.