Project Supplies
This page contains affiliate links.
Nature Journal Resources
We will go on outside adventures during this book club. You will need a nature journal. This can be a nature journal you own, a drawing pad, or a regular notebook.
We recommend our Nature Journal that is designed to help student observe the world around them. You can purchase it in our shop by clicking on the picture below.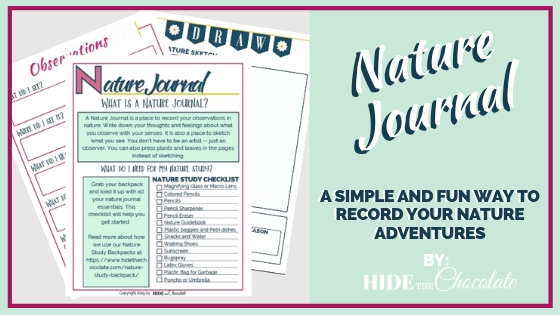 Project Resources
You will need the following supplies for projects listed throughout the course. You do not have to complete each project. Choose those you think would be interesting.
Project 1, Draw a Bunny:
Project 2, Soil Experiment:
3 Clear plastic cups and plastic plastic plates (or you could use flower pots)
3 Types of soil (Sand, Loose Dirt, Rocks, Potting Soil, Clay, etc.)
Seeds or Seedlings
Water
Sunny area like a windowsill
The Soil Experiment Worksheet (found in the Magic Dust lesson)
Project 3, Peter's Mixed Up Garden:
Cupcake pan or mini-mufifn tin
Various fruits & veggies, cut into bite sized pieces
Tape
Peter Rabbit's Mixed-Up Garden cards. You can download them HERE.
Project 4, Bake Currant Buns:
12 oz plain flour
2 oz cold butter (cut into tiny cubes plus extra for greasing)
1 oz caster sugar
½ tablespoon fast acting dried yeast
Tiny pinch salt
100ml milk mixed with 100 ml of tepid water (mixed together)
2 oz currants