Let's Get Started!
It's time to get started!!
This membership has over 30 online book clubs included. These online book clubs can be completed in any order you choose. They are designed to work independently from each other.
At any time, you can click on the [MY COURSES] tab and see all of the courses in your membership.
Each online book club is considered one month of study, though you may choose to shorten this time or lengthen it to fit your schedule.
Now, let's get started on our next literary adventure!
Choose how to start your adventure below.
Join us in our monthly book club. Using the left side of the course curriculum, scroll to the current month book club. Start at the Welcome lesson.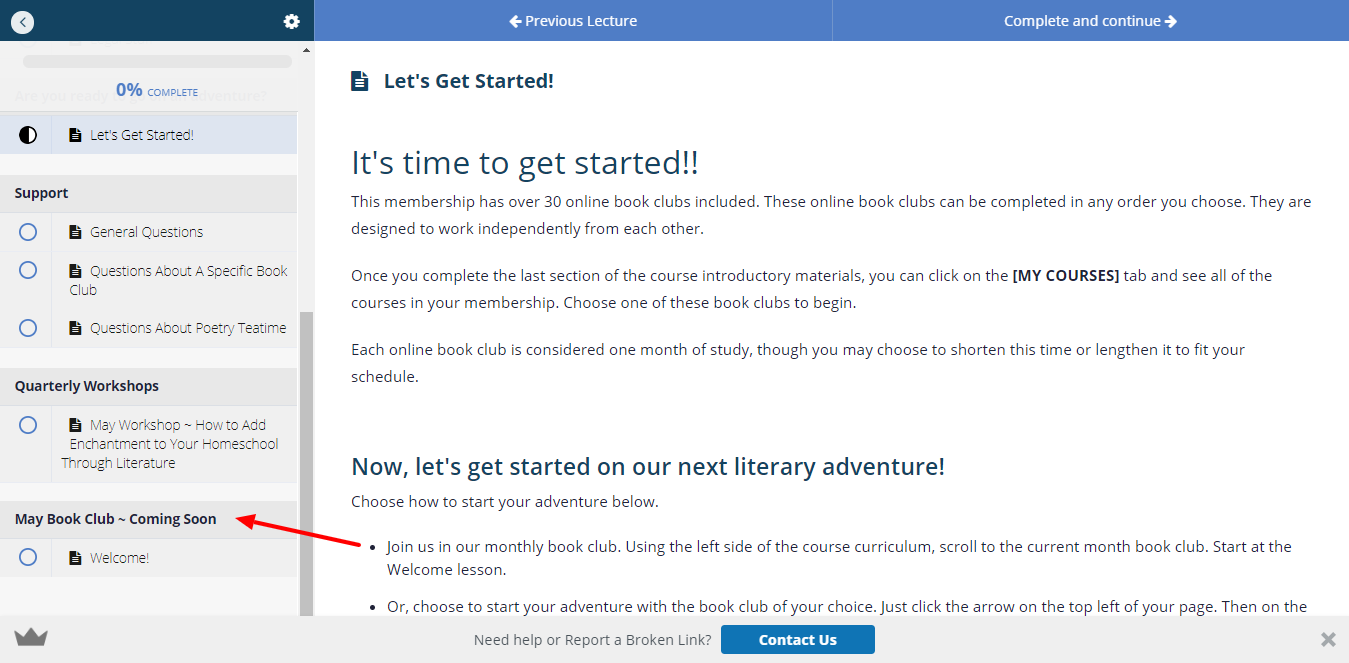 Or, choose to start your adventure with the book club of your choice. Just click the arrow on the top left of your page. Then on the left side table of contents, click on [Included Courses].