Project Supplies
This page contains affiliate links.
Nature Journal Resources
We will go on outside adventures during this book club. You will need a nature journal. This can be a nature journal you own, a drawing pad, or a regular notebook.
We recommend our Nature Journal that is designed to help student observe the world around them. You can purchase it in our shop by clicking on the picture below.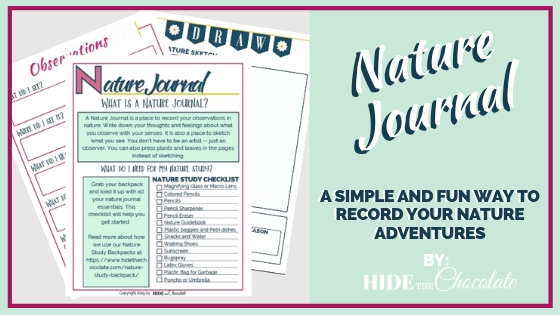 Project Resources
You will need the following supplies for projects listed throughout the course. You do not have to complete each project. Choose those you think would be interesting.
Project 1, Snowflake Drawing
blue or black construction paper
white, pink, and light blue chalk pastels
Project 2, People Tracks
Inside Version
Roll of paper
Washable paint
Measuring tape
Outside Version
Sandy area or dirt area
Measuring tape
Project 3, Paint a Winter Landscape
Paper
Black, dark blue, light blue, dark green and light green marker
White acrylic paint
Small paint brush
Project 4, Do You Wanna Build a Snowman?
Outside Version
Snow
Twigs
Coal
Carrot
Candies
Colored Water
Tie or Scarf
Hat
Inside Version
White hair conditioner
Baking soda
Bowl
Tray
Pebbles
Cocktail Stick (Toothpick) and orange marker
Twigs
Ribbon
Complete and Continue