Magic Dust: Make a Kotinos
Estimated Time: 15-45 minutes
Today we're going to make a kotinos. It's very simple, but we'll give you a couple of options.
Option #1;
For this option, you will need:
Some ivy or a vine of leaves. These can be from outside or they can be artificial from a store.
Take your ivy and wind it around your head. You can twist it together at the ends for a wreath.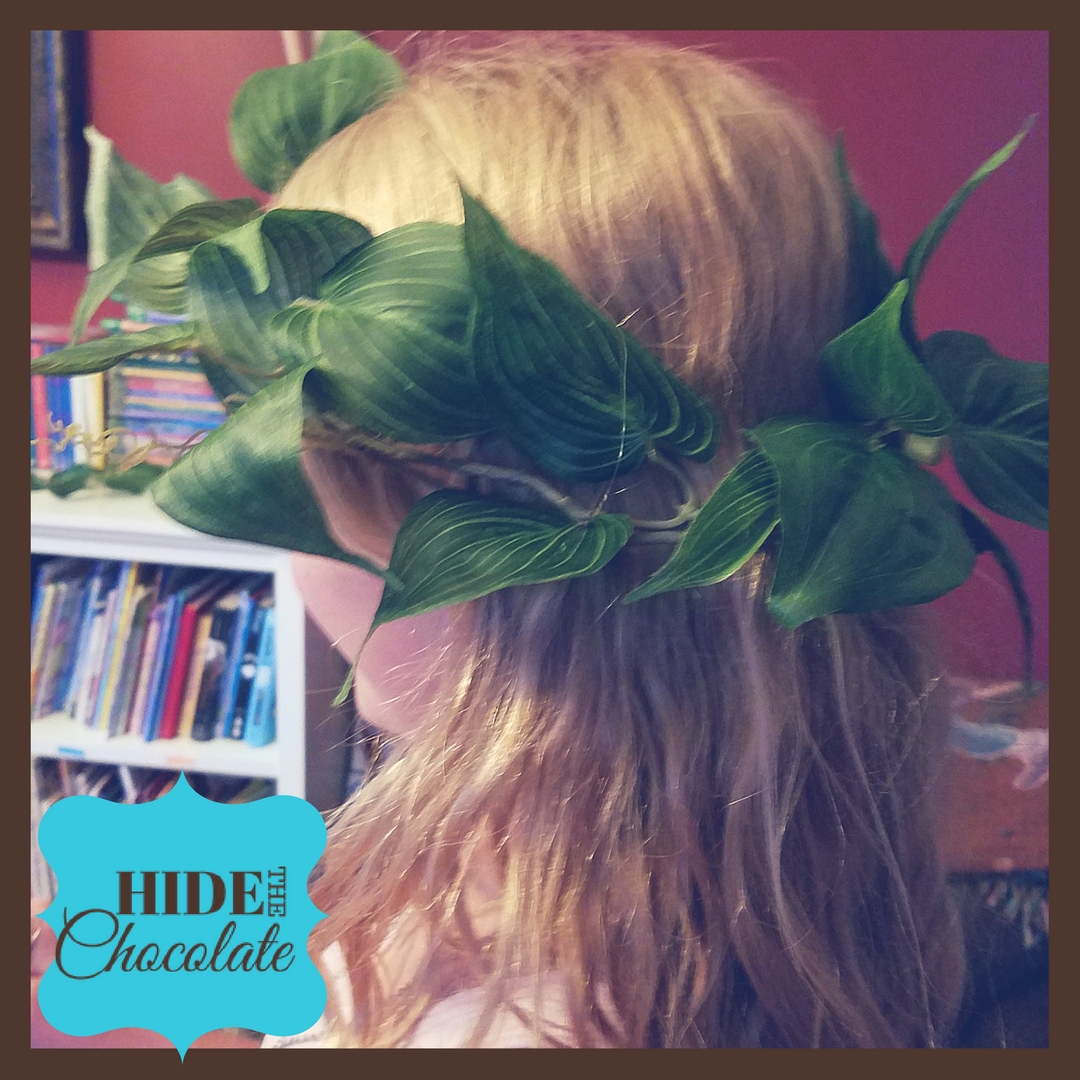 Option #2:
For this project, you will need:
green construction paper (preferably two different shades)
scissors,
tape,
glue,
Follow directions in the article below.
A simple construction paper crown the kids have fun making, decorating and wearing! Perfect for children celebrating the olympics or learning about ancient Greece. This craft can either be a laurel wreath (crown) or an olive wreath (crown). They are commonly called "wreaths" but they're worn on top of the head like a crown.
Show us a picture of your Kotinos.